Monthly Members' Evening 6
We are happy to announce the sixth of our monthly Members' Evenings. We plan to make these Members' Evenings a regular fixture in the Club calendar. They will take place on the first Monday of every month and will incorporate an interesting event, followed by a buffet with wine. Members will be able to get together in a relaxed atmosphere. At the moment we are very fortunate in being able to offer the 'Musical Moments' series of concerts to start those evenings. The 'Musical Moments' concerts have been made possible by the very kind cooperation of The Trinity Laban Conservatoire of Music and Dance. We are very privileged in being able to present these young, highly talented musicians who are already making their mark in the music world. This month Hüseyin Gündoğdu will be playing cello and Vladimír Halíček will be playing piano.
HÜSEYIN GÜNDOĞDU
Hüseyin Gündoğdu has been called one of the most highly-talented up and coming cellists of his generation. His capabilities on the cello as a soloist and chamber musician attract audiences in the UK and around the world. He regularly performs in Europe, and future concerts include performing Prokofiev's Symphony Concertante for cello and orchestra in Turkey.
Hüseyin received a full scholarship to attend the Music and Performing Arts faculty of Bilkent University in 2006, and the following year he joined the Zoltan Kodaly World Youth Orchestra during their European Tour. His ambitions prompted him to move to the United Kingdom where he was awarded a place at the Royal Northern College of Music studying with Emma Ferrand. During his studies, Hüseyin has won numerous prizes and awards including becoming a Concordia Foundation artist in 2013, and winning 3rd Prize in the Dobrich Albena Music Competition in Bulgaria.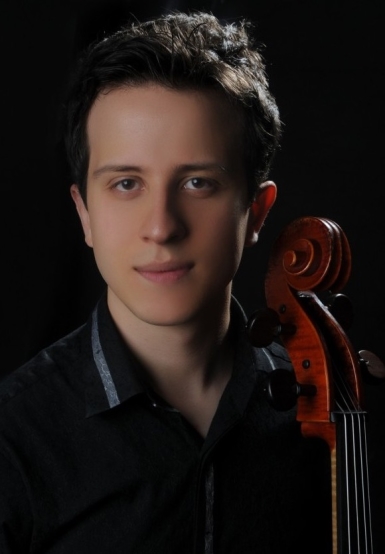 He has had lessons and masterclasses with, among others, Miklos Perenyi, David Cohen, Ralph Kirshbaum, Raphael Wallfisch, Karine Georgian, and attended the 2012 Cello Biennale in Amsterdam where he had a master class with Truls Mork. He also played in a master class with Robert Cohen which was filmed by Lake District Summer Music.
Hüseyin is currently studying for an MMus at Trinity Laban Conservatoire of Music and Dance with Natalie Clein, where he is kindly supported by a TCL Scholarship, Talent Unlimited and funding from the conservatoire. Hüseyin plays on a modern cello by Edrio Edrev made in Cremona, and an 18th Century English cello by Benjamin Banks kindly lent to him by Trinity Laban.
VLADIMÍR HALÍČEK
Vladimír Halíček was born in Czech Republic. In June 2013 Vladimír gained a Bachelor Diploma in music at Janacek Academy of Music and Performing Arts in Brno, where he studied with Alena Vlasáková and doc. Jan Jiraský PhD. At present he is studying at Trinity Laban Conservatoire of Music and Dance in London on a Master's of Music (MMus) course under the supervision Deniz Arman Gelenbe and Sergio DeSimone.
Vladimír was a prize-winner in several Czech and international piano competitions, including the Martinu Competition 2012 in Prague, Second Prize in the Liszt International Piano Competition 2011 in Budapest, Second Prize and special prize for the interpretation of a newly commissioned piece in the International Piano Competition of J. Zarebski 2011 in Warsaw, Poland, and Second Prize in the Musica Insieme International Piano Competition 2009 in Venice.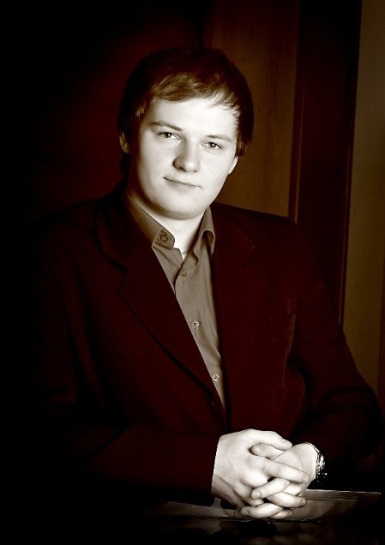 As a concerto soloist, Vladimír has performed with the Janáček Philharmonic Orchestra, Moravian Philharmonic Orchestra, South Moravia Chamber Orchestra, and the Janacek Conservatory Symphonic Orchestra. He worked with conductors such as Petr Vrónský, Leoš Svárovský, Stanislav Boguňa, Petr Šumník, Marek Prášil or Marek Klimeš, and in 2011, he performed in the Rudolfinum, the most prestigious concert hall in Czech Republic.
Vladimír has attended masterclasses with Eugen Indjič, Clara Moniuszko, Ida Černecká, Iva Silivanová, and Mark Purižinsky. In 2012, Vladimír was awarded with a stipend to participate in the International Keyboard Institute Festival in New York, where he worked with Alexander Kobrin, Eduard Zilberkant, Asaf Zohar, Avner Arad, Carlo Grante and Nikolai Demidenko.
Program
Dvorak - Klid ( Silent Woods)
Debussy - Sonata for Cello and Piano
Martinu - Sonata for cello and Piano No: 2
Chopin - Introduction and Polonaise Brillante (arranged by Maurice Gendron)
Date: 05 May 2014
Time: 7:00 p.m. for 7:30 p.m.
Member Ticket Price: £12 including concert, buffet and wine.
Non-member Ticket Price: £15 including concert, buffet and wine.
Buying Tickets: Payment Information can be found here - View