Andre Tchaikowsky
A commemoration of Tchaikowsky's life and work. Dr Anastasia Belina-Johnson, author of "A Musician Divided: Andre Tchaikowsky in his own words", will present an introduction to Tchaikowsky's life as a composer and pianist. Excerpts from the "Rebel of the Keys" documentary and live music will illustrate the talk.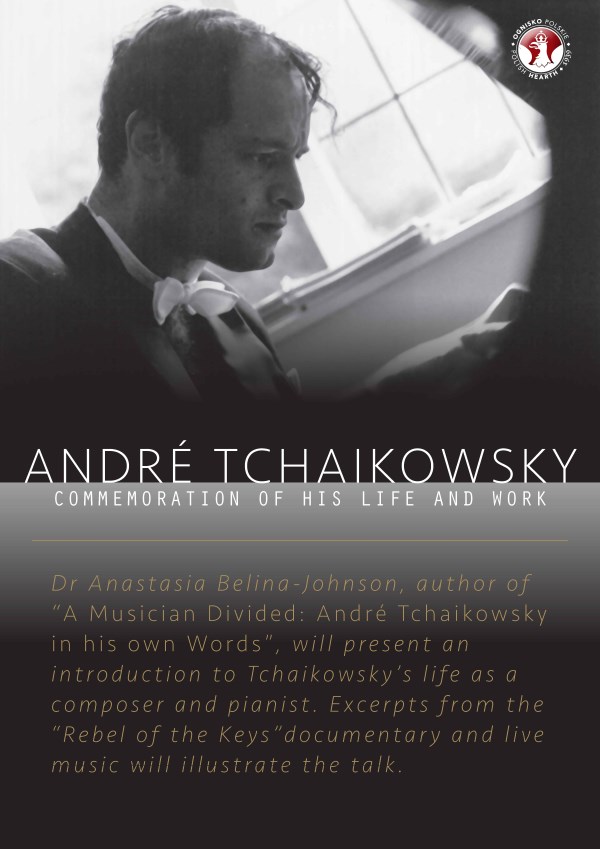 Date: 24 March 2017
Time: 7 p.m.
Member Ticket Price: £ 15 including wine.
Non-member Ticket Price: £ 20 including wine.
Student Ticket Price: £ 10 including wine.
Buying Tickets: Payment Information can be found here - View